Profile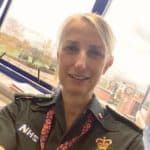 Lynne Thompson
Curriculum Vitae
Education:

I left school with CSE's all grades 2-5 so not great results. One O'level in art but a low grade.

I went to college and did my City and Guilds in hairdressing and cosmetic make-up with manicure. I passed this with credits.

I also did an English literature and language A'level in my early 20's which I passed with good results this time.

I then went to university 18 years later after finishing school and gained a BScHon's

Workplace:

Nottingham Trent University. School of Social Science
Lynne Thompson is a member of:
About Me:

I am a mum to a 14 year old boy and a 6 year old Newfoundland dog. I live with my partner who is also a Paramedic.

I am a Senior Lecturer by day in Paramedicine. I am also a qualified Emergency Care Practitioner and Paramedic. I still go out and do road shifts for an ambulance service.

I teach stand-up-paddleboarding several times a week with I really love as it is calming being out on the water.

Read more

I began my carer leaving school training to be a hairdresser with no idea what I wanted to be when I grew up.

After qualifying as a hairdresser and working a year the opportunity arose to travel to Australia. Off I went, who wouldn't? I loved my time in OZ working and enjoying life for a year.

On returning home I became a Post person delivering mail as this was the quickest job I could get to earn money. I thought around what I wanted to do and thought I had better get a career. I saw a job for the ambulance service being advertised so applied. I joined on a thing called transport. this was delivering meals in the hospital and collecting samples from GP surgeries. Over several years I worked my way up onto an Ambulance Technician Course and then onto a Paramedic course. I worked 18 years within the Ambulance service doing many varied roles in management and support for staff. I completed my Emergency Care Practitioner degree and loved every minute of dealing with people.

I did leave after the 18 years as I was feeling just not as excited at new changes. I moved to Health and well-being adviser and after 4 years moved back into the ambulance education department, training new staff. This moved on to applying to the university as a lecturer role which I have been doing for almost a year. I am loving

My pronouns are

She/her/her's

My Typical Day:

My day is 8am-1600hrs I sometimes have time for lunch 1200-1300hrs sometimes not.

I teach 2-3 days a week, mark assignments and plan work the other days with student chats and tutorials mixed in.
Quick Fire Questions

How would you describe yourself in 3 words?

Fun-skating paddler

Who is your favourite singer or band?

Imagine Dragons at present however I listen to lots of different music from 60's to present day

What's your favourite food?

Curry's and to be fair anything that you can eat.

I do love a good donut and really like project donut.

What is the most fun thing you've done?

I have had a really fun life so this is hard to choose.

I would say I ice skated in New York on New Years Day. This was a dream of mine and sooooooo much fun.

I do love a good zip-wire to and zip lining down the ski jump that Eddie the Eagle skied down was probably the best experience, scary but so much fun.

What did you want to be after you left school?

I had no idea what so ever what I wanted to be or do….. I still am thinking about this and still not sure……

Were you ever in trouble at school?

Nope I was a well behaved and quiet person but was not very academic in school. I learnt more once I had left school

What's the best thing you've done in your career?

I think helping people is one of the best feelings you get out of being in the NHS.

What or who inspired you to do your job?

I did not have any inspiration and just picked a job and thought I am going to do that. It turns out I was pretty good at it.

If you weren't in healthcare, what job would you do?

Astronaut or police forensics

If you had 3 wishes for yourself what would they be? - be honest!

Be healthy

Stay health

Live well

Tell us a joke.

Did you hear the one about the magic tractor, it turned into a field.

My profile link:
https://primaryem22.imamedic.uk/profile/lynnethompson/
---
---
---