Profile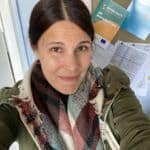 Sally Cuthbert
Curriculum Vitae
Education:

Colonel Frank Seely School and Sixth Form

Leeds University

University of Derby

Qualifications:

9 GCSE's

A Levels: History, Biology, English

Public Relations 2:1 BA Hons

Occupational Therapy 1st BS Hons

Work History:

Public Relations Exec – Mattel Toys PR

Account Executive – Nottingham Evening Post and Trent FM Radio Station

Occupational Therapist –  Adult Mental Health Community Team

Clinical Lead – Rushcliffe Local Mental Health Team

Current Job:

Occupational Therapist and Mindfulness Teacher.

Workplace:

University of Nottingham Health Practice
Sally Cuthbert is a member of:
About Me:

I live in Nottingham with my husband, three children and miniature labradoodle. I'm an Occupational Therapist specialising in mental health and I work in a GP practice. I'm a morning person, I love being outside and by the sea. I enjoy spending time with my close friends and watching Nottingham Forest.

My Work:

I work in GP practice as an Occupational Therapist (OT). I get to meet lots of people everyday and ask lots of questions. I work with patients to better understand what is getting in the way of them living their life to the full. They may be struggling with tasks due to feeling sad about themselves or the world and they may have stopped enjoying the things they used to do.

Read more

I wake up and either do some exercise or meditation.

At work, I might firstly see some new patients. I get to spend a bit more time with them so I can really listen and understand their problems. I carry out assessments that ask questions about a person's physical and mental health and their environment. I get to be very nosey!

I try and have a quick walk at lunchtime if I can.

In the afternoon I might see some patients that I already know and we might do some work together like trying to identify their triggers to what gets them angry or upset. On a Wednesday I run a relaxation group. Patients come and have an hour of meditation and deep breathing. It's lovely! Occupational therapists use activity to promote wellness. I'm proud to be able to facilitate a group like this by which people learn techniques to help calm their nervous system.

In the evening I take my boys to football or spend time with my daughter. I love having a bath and maybe doing some yoga before bed. I also love watching box sets with my husband. We are currently watching The Responder on BBC.
Quick Fire Questions

How would you describe yourself in 3 words?

Chaotically zenned OT

Who is your favourite singer or band?

I love 90's Brit Pop! I'm an Indie kid at heart.

What's your favourite food?

I love eating out and take away. I would say my favourite is probably a Chinese banquet with crispy duck pancakes – yum.

What did you want to be after you left school?

I loved cats when I was a kid so I wanted to own a cattery and be a crazy cat lady!

Were you ever in trouble at school?

I once did something I am not proud of at school but my friend got a worse punishment than me. I hate getting into trouble and even now I try and do the right thing and will avoid conflict if I can.

What's the best thing you've done in your career?

I think the best thing I have done was re-training to be an OT. I first went to University and studied Public Relations. I had a career in media but I wasn't very happy and this job was not aligned with my values. I knew I really wanted to make a difference to people's lives.

I have helped lots of people working in healthcare. For example, a patient who I worked with in the community was debilitated with OCD and intrusive thoughts. She had to move back home with her mum so she could be supported. We worked together to increase her confidence and establish a positive routine. Over time she was able to attend an allotment group (which she now runs). She  has a role and a sense of purpose and is able to live independently again.

What or who inspired you to do your job?

Without a doubt my Dad. He was a pharmacist and entrepreneur. He fostered a strong work ethic in me and my love of chemist shops.

If you weren't in healthcare, what job would you do?

I would love to be a travel blogger and have exciting adventures all over the world.

If you had 3 wishes for yourself what would they be? - be honest!

I wish that my foot was better so I could run again. I really miss running!

I wish for my children to have a life that isn't debilitated by mental illness.

I wish for an all-inclusive 5 star trip to the Maldives with all my friends and family.

Tell us a joke.

What do you call a man with a spade on his head?

Doug.
---
---