Profile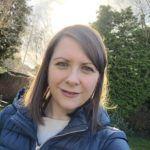 Sarah Cousins
Curriculum Vitae
Education:

I went to school in Surrey where I got my GCSEs and A levels.  I then went to University of Birmingham for medical school.

Qualifications:

MBChB (medical school degree)

MRCGP (my GP qualification)

DRCOG (extra qualification in dealing with woman's health)

MRCPathME (extra qualification to do my medical examiner work)

European certificate in Essential Palliative Care (extra qualification in end of life care)

Work History:

After I completed my medical degree I did 2 years of foundation programme.  This was based in Dudley and Sandwell and I moved jobs every 4 months.  I did placements in oncology, colorectal surgery, paediatrics, occupational health, GP and acute medicine.  I then started my GP training on the Black Country VTS course and I did placements around Dudley and Sandwell in GP, acute medicine, obs and gynae and psychiatry. I stayed on to work at the practice that I was based at for my last placement.  Over more recent years I have developed my other jobs.

Current Job:

GP

Medical examiner

Doctor for benefit tribunals

District rep for Midlands Faculty RCGP

Workplace:
Sarah Cousins is a member of:
About Me:

I live in South Shropshire with my husband and 2 young daughters. In my free time I love crafting, baking and spending time with my family and friends.  I've fairly recently started running and I also enjoy Girl Guiding.

My Work:

I work as a GP with a range of different jobs.

Read more

2 days a week I work as a GP at a busy practice in Dudley, where I look after the health of all the community from before they are born, until they die.  I work with a large team of other doctors, nurses, other health professionals (like physiotherapists and pharmacists) and admin staff.  1 day a week I work as what is called a Medical Examiner.  For this job I either go to the hospital or work from home.  I review the notes of people who have died and help the teams who looked after them to complete death certificates, and also pick up on any areas of improvement in their care.  2 to 3 days a month I am a doctor who sits with a judge to speak with people who are appealing their benefit decision. I either do this from home, or from a court around the Midlands area. I am one of the Shropshire representatives on the RCGP Midland Faculty Board.

My Typical Day:

I This depends what day of the week it is as I do different jobs on different days.    I normally get woken by my girls by 6, have some tea before either leaving for work or working from home.

Read more

If I'm doing my GP job I leave the house by 7, get to work by 7.30, then do some of my admin work (electronically signing prescriptions or checking blood test results). Sometimes we have a meeting where a member of the team takes it in turn to teach about something.  Then I start speaking to patients on the phone from about 8.15 until 11, followed by seeing patients in the surgery to examine them.  I might then go and visit a patient at home, do some more admin (maybe some referral letters).  After a quick lunch I then the afternoon is much like the morning.  I normally leave by 6.30 and I'm home to put my children to bed.   If I'm doing my medical examiner day I will work 9-5, this might be at home, or in the hospital.   I get told which cases I need to review and then I carefully read the notes, making notes and then discuss with the doctors who have looked after the patient who has died.  In the afternoon I attend meetings to discuss if any lessons can be learnt from a patient's care and if anything could be done differently in the future, dealing with any new cases that come in throughout the day.  I get home in time to have supper with my girls.  If I am doing my tribunal role I will be sent the case notes before and I will spend time reading through the case notes and thinking of questions to ask.  On the day of the tribunal I ask questions about how the persons disabilities affects their ability to do tasks around the home.  With the judge we then come to a decision about their benefits.  Sometimes for this job I will work from home on my lap top, other times I will drive to courts around the Midlands.  Normally I finish by about 4.
Quick Fire Questions

What's your favourite food?

What did you want to be after you left school?

I always wanted to be a doctor.  When I was younger I used to bandage myself up, I even made my Dad make me some crutches and I used to hobble round the house on them.
---
---