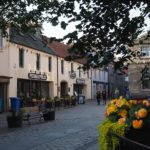 Midland Faculty RCGP
Cum Scientia Caritas: Science applied with Compassion
Our Team:

Midland Faculty RCGP, representing over 4000 Members, Fellows, & AiTs from Staffordshire, Shropshire, The Black Country, Birmingham, Coventry & Warwickshire, Hereford and Worcestershire. We're the largest Faculty in terms of members in RCGP (Royal College of General Practitioners).

But what is the Faculty??

About where we work:

We are a group of GPs who meet to represent our areas as one voice for the Midlands. We have representatives from across the 5 counties from established GPs and those in training. We meet 4-5 times a year to discuss what matters to our Members and have an annual celebration of what's great about General Practice.

Photos of our workplace:

How we work together as a team:

Each of our Board Members are elected by being nominated by fellow GPs in their area, re-elected every 3 years, to represent the views relevant to General Practice- Faculty Officers include the Faculty Chair, Vice Chair, Treasurer (in charge of the cash), Honorary Secretary and the Faculty Provost.

When we get together we plan Faculty activities and events to help GPs keep up to date, motivated and able to cope and thrive with a challenging career.

Science applied with compassion is the meaning of our motto- this means providing the highest quality care when looking after patients and ourselves.
---
---
---
---